Daycare worker murders infant.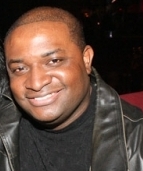 Blog King, Mass Appeal
BEAR, Delaware — DeJoynay Ferguson, a 19-year-old daycare worker, is busy putrefying behind bars after the imbecilic damsel asphyxiated 4-month-old Isabella Rosetta Talton because she cried too much. The heinous crime went down last Thursday at the Little People Child Development Center in Bear, Delaware. It was also captured on video. Surveillance footage shows a frustrated DeJoynay smothering Isabella's mouth and nostrils until she laid lifeless inside her crib. DeJoynay was wearing latex gloves.
The suffocation lasted roughly 3 minutes.
Isabella was transported to a nearby hospital where she was pronounced dead.
"[DeJoynay] placed her hands over the victim's mouth and nose and intentionally restricted her breathing until she became unresponsive," police said in a statement. When asked why she committed murder, DeJoynay told investigators Isabella became "fussy" and wouldn't stop weeping.
The flagitious heffa was arrested and charged with first-degree murder. The daycare center had its license suspended. Joseph Smack — a spokesman for the Department of Services for Children, Youth and their Families — said DeJoynay passed a background check prior to employment.
The b*tch apparently snapped.
Does DeJoynay deserve life in prison?
Death penalty perhaps?
Share your thoughts.