Antonio Brown exudes insanity.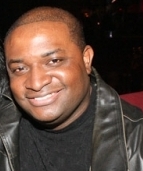 Blog King, Mass Appeal
OAKLAND — One day, they're gonna concoct a movie about his black ass because his antics are must-see theater. Since signing a lucrative 3-year, $50 million deal with the Oakland Raiders, it's been one calamity after another for embattled receiver Antonio Brown. First, he made an ingress at training camp riding a hot-air balloon. Then he comically froze his feet during a cryotherapy accident in France. Then he bitched and complained about getting a new helmet. Then he eschewed practice. Then he tried to kick general manager Mike Mayock's ass after calling him a "cracker" and a "devil" in front of the entire team during practice.
Then he apologized to the franchise in an oddball, impromptu press conference. Then he was fined more than $215,000. Then he taped a private phone conversation with head coach Jon Gruden and publicized it.
Whew! Get all that?
After the dust had settled, Brown woke up Saturday morning and asked the Raiders for a dismissal. He got his wish. The 31-year-old malcontent was given a pink slip roughly two hours after he posted "Release me Raiders" on Instagram. Brown also waved goodbye to $30 million in contractual guarantees.
The cessation brought a merciful close to a saga that garnered national punchlines on the daily. The truculent Brown never played a down for Gruden's Raiders despite the fact Mayock gave up third and fifth round draft choices to acquire the star wideout from the Pittsburgh Steelers back in March.
It's arguably the worst trade in NFL history.
"We just have exhausted everything," Gruden told reporters on Saturday.
"We tried every way possible to make it work. All I'm gonna say is, it's disappointing. I'm really proud of our players, our coaches, our owner, our front office. We did everything we could to make this work. I'm sorry it didn't. I apologize, but I will tell you I am very proud of what we did as an organization to try and I wish Antonio nothing but the best and I'm sorry that we never got a chance to see him in Silver and Black."
"Very disappointing in my career as a coach," Gruden continued. "I really looked forward to coaching him, but it's not gonna happen. I'm not gonna sit here and talk about it all day, we got 12 rookies, we got a lot to be excited about. I wish Antonio the very best."
Brown, who's accused of raping his former trainer, wasn't unemployed for long.
An hour later, he agreed to a 1-year, $15 million deal with the New England Patriots.
Brown also has a $20 million team option for 2020.
So he has a chance to earn more than what Oakland offered.
Was this the plan all along?
Did Brown scam the Raiders?
Was there tampering involved?
Here's my take:
Brown is indeed a jackass.
But he's also an astute businessman who's laid out the perfect blueprint for his peers specific to how to egress contractual obligations. In other words, if you act an ass, NFL owners will be forced to release you. There's a good chance Brown won't stick with the Patriots but it doesn't matter.
He's won both the battle and the war.
Love him or hate him, Brown is a pompous millennial who understands his self-worth and how capitalism works. See, he realizes old, wealthy white men need his black ass to stay rich. Think about it. Brown called his boss a "cracker" and a "devil" and the Raiders still begged that negro to stay.
He's not alone.
Running back Ezekiel Elliot swindled Dallas Cowboys owner Jerry Jones out of a multi-million dollar contract despite having two years left on his deal. Zeke and his agent played the elderly Jones because they know he's old, senile and desperate to win. Ditto for Julio Jones and a few others.
Yessir, millennial athletes have finally woken up and billionaire owners are kissing their crusty black asses and lickin' their nuts. Personally, I think it's funny and long overdue. Hate to admit it. But, emasculated negroes from the 1960s could've learned a lot from today's youth.
Share your thoughts.