Canadian star Bianca Andreescu spanked Serena Williams in the '2019 U.S. Open'

Serena falls to Canadian star.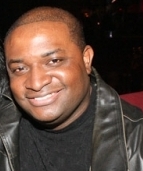 Blog King, Mass Appeal
NEW YORK — Last summer it was 20-year-old Naomi Osaka. This time it's 19-year-old Bianca Andreescu. For the second straight year, Serena Williams locked horns with a chick half her age in the finals of the U.S. Open. But, unfortunately for her, it was the same ramification. The 37-year-old Williams went down 6-3, 7-5 in straight sets Saturday afternoon in front of a partisan crowd of 24,000 at New York's Arthur Ashe Stadium. Poor Andreescu had no fans in the stands. Had Williams won, she would've tied Margaret Court's record with 24 Grand Slam titles.
Film director Spike Lee, Dutchess Meghan Markle and CBS news anchor Gayle King were among the many celebrities in attendance. At first, it looked like a blowout. But, after falling behind 5-1 in the second set, Williams won 4 games in a row to tie the score.
"I was just fighting at that point," Williams said during the post-match Q&A.
"Just trying to stay out there a little bit longer."
Yessir, Williams fought hard but it wasn't meant to be.
Andreescu, from Canada, took the last two games to win her first major.
"I'm just beyond grateful and truly blessed," said an elated Andreescu. "I've worked really hard for this moment. This year has been a dream come true. Being able to play on this stage against Serena, a true legend in this sport, is amazing."
Speaking of Canada, it's been a memorable year for the northern country. The Toronto Raptors won their first NBA title. Andreescu mimicked the feat, giving Canada its first U.S. Open championship.
"Bianca played an unbelievable match," said Williams, who was making her 33rd appearance in a Grand Slam final. "It was incredible tennis out there. I just wish I could have played better."
Williams has lost her last four Grand Slams and she ain't gettin' no younger.
Will she ever win another one?
Share your thoughts.