Palin is headed towards divorce.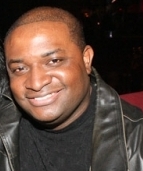 Blog King, Mass Appeal
ANCHORAGE — There's a Republican cougar on the market thanks to Sarah Palin's husband who has decided to call it quits. After 31 years of holy matrimony, Todd Palin filed divorcement documents on Friday in Alaska's Anchorage Superior Court. The couple got hitched in 1988. Todd is asking the judge to grant a dissolution due to "incompatibility of temperament between the parties such that they find it impossible to live together as husband and wife." In other words, he's citing "irreconcilable differences." Todd and Sarah share a quintet of children. But he's seeking joint legal custody of their 11-year-old son, Trig — the only minor in the group. The other four are adults.
Todd Palin files for divorce from former Alaska governor and vice-presidential candidate Sarah Palinhttps://t.co/dEr6sKyUTu pic.twitter.com/00t2ZuYCDl

— Anchorage Daily News (@adndotcom) September 9, 2019
As far as community property is concerned, Todd and Sarah plan to consult an arbitrator in the near future to divvy up their tangible and intangible assets. Sarah, the ex-Governor of Alaska, is worth roughly $12 million. Todd ain't worth sh*t. But some women believe he resembles Robin Thicke. Sarah, 55, was a GOP candidate for Vice President in 2008. She ran alongside Republican presidential candidate John McCain against eventual winner Barack Obama.
Are you surprised by the news?
Should they work it out?
Share your thoughts below.