Dwyane Wade 'disses' Santa.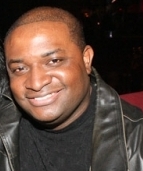 Blog King, Mass Appeal
MIAMI — "Joy to the world…" Former Miami Heat guard Dwyane Wade loves to celebrate Christmas. But he won't permit his children to believe in Santa Claus because… he doesn't want an elderly Caucasian garnering credit. Gabrielle Union, D-Wade's wife, spilled the beans during an interview with Oprah's "O" Magazine. "I'll say to my husband, 'Let's tell the kids their Christmas gifts are from Santa.' And my husband is like, 'There's no way in hell I'm letting these kids think that old white man is sneaking into our house and doing anything for them,'" Gabby recounted.
"Because he didn't grow up believing in Santa Claus."
Gabrielle Union Reveals Why Husband Dwyane Wade Won't Let Their Kids Believe in Santa Claus https://t.co/xi82X6eBwX

— People (@people) September 9, 2019
Speaking of children… D-Wade and Gabby share a 10-month-old daughter, Kaavia James (named after LeBron). They also have custody of D-Wade's three sons from a previous relationship (Xavier Zechariah, 5, Zion Malachi Airamis, 12, and Zaire Blessing Dwyane, 17) and his 18-year-old nephew, Dahveon.
Zion, by the way, recently came out the closet as homosexual. He was spotted showing support at Miami's Gay Pride parade. "We have these conversations when it comes to raising our children about where to draw the line between fantasy and 'Hey, that's not how life works,'" Gabby explained.
Do you agree with D-Wade's stance?
Is it okay for kids to believe in Santa?
Would D-Wade feel differently if Kris Kringle was black?
Share your thoughts.