Transgender chick brutally murdered.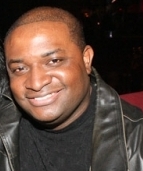 Blog King, Mass Appeal
CLEWISTON — Law enforcement officials in South Florida are investigating the grisly quietus of 23-year-old Bee Love Slater. She's the 18th transgender person murdered this year. Most of the victims are African American he-shes. Bee's cadaver was found burnt to a crisp inside an automobile on September 4th. The fatality transpired in Clewiston, Florida. Many believe she was roasted alive. "Trans women deserve dignity and respect, just like any other person," said Micky Bradford, an organizer with the Transgender Law Center. "Unfortunately, the only time we seem to be on anyone's minds is when we are murdered."
It took authorities several days to identify Bee's corpse because it was "burned beyond recognition." Hell, they had to use dental records. Those close to Bee believe it's a hate crime. "I think she was targeted because of her life style," said Desmond Vereen who's known as Bee's "gay mother."
Gina Duncan, director at Equality Florida, echoed a similar sentiment. "It's frustrating, it's heartbreaking that we continue to witness the absolute slaughter of transgender people," she said. Rumor has it Bee was hogtied and shot execution-style prior to getting scorched.
Has transgender violence become an epidemic?
Are down-low men most culpable?
Are chicks with dicks being targeted?
Share your thoughts.