Durant has issues with NBA hoopla.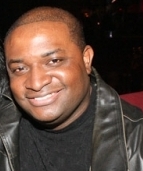 Blog King, Mass Appeal
BROOKLYN — Since being selected second overall in the 2007 NBA Draft, hoops icon Kevin Durant has garnered millions in remuneration playing the game he loves while concocting a worldwide brand. The 6'9″ forward has 17 million followers on Twitter and 11 million more on Instagram. But, there's certain aspects of NBA culture he simply can't tolerate. The Brooklyn Nets star let the cat out the bag during a recent chinwag with the Wall Street Journal. "Some days I hate the circus of the NBA," Durant said. "Some days I hate that the players let the NBA business, the fame that comes with the business, alter their minds about the game. Sometimes I don't like being around the executives and politics that come with it. I hate that."
Ouch KD!
Tell us how you really feel.
"As time went on, I started to realize I'm just different from the rest of the guys," says Kevin Durant of his time with the @Warriors https://t.co/PNvg3zkgiZ

— The Wall Street Journal (@WSJ) September 11, 2019
In all seriousness, the NBA is definitely a circus and a lengthy one at that. After all, basketball season is longer than a hooker's hair weave and free agency packs more hoopla than reality television. Despite all that, Durant won two titles with the Golden State Warriors before jumpin' ship in July.
He appeared to be in a great situation.
So, why did he leave?
"I came in there wanting to be part of a group, wanting to be part of a family, and definitely felt accepted," Durant explained. "But I'll never be one of those guys. I didn't get drafted there.… Steph Curry, obviously drafted there. Andre Iguodala, won the first Finals, first championship. Klay Thompson, drafted there. Draymond Green, drafted there. And the rest of the guys kind of rehabilitated their careers there. So me? Shit, how you going to rehabilitate me? What you going to teach me? How can you alter anything in my basketball life? I got an MVP already. I got scoring titles."
"As time went on," Durant continued, "I started to realize I'm just different from the rest of the guys. It's not a bad thing. Just my circumstances and how I came up in the league. And on top of that, the media always looked at it like KD and the Warriors. So it's like nobody could get a full acceptance of me there."
Did Durant make the right decision by leaving Golden State?
Does he sound miserable?
Share your thoughts.