Suspects ditch deceased body.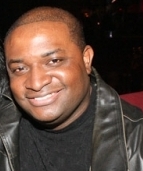 Blog King, Mass Appeal
HARLEM — Law enforcement officials in New York are investigating the abandonment of a corpse that went down early Thursday morning. The disturbing ordeal took place around 2:30 a.m. near 145th Street and Bradhurst Avenue in Harlem, New York. It was also captured on video. Surveillance footage shows two men pushing a dead body in a Target shopping cart down the damn sidewalk. Both suspects are donning baseball caps while the cadaver appears to be wrapped inside a red carpet.
As the malefactors proceeded to propel the body forward, an early morning biker speeds by — completely oblivious to the situation. The suspects then deserted the body and took off. Hours later, around 5:30 a.m., a passerby headed to the gym noticed the corpse near a Starbucks and called police.
Authorities confirmed the victim had been shot.
The body was stuffed inside a cardboard box enveloped in woven fabric.
"I saw two feet — what appeared to be feet, they had socks on them — hanging out of a trash bag," Israel Savage, 39, told reporters. "There were multiple trash bags around this package, some cardboard and a carpet. And it was all taped. It was heavy, so that made me suspicious that maybe it's not a mannequin."
Paramedics responded but it was too late.
The victim was pronounced dead at the scene.
Watch the creepy video.
Share your thoughts.