An Insider dispels pregnancy rumor.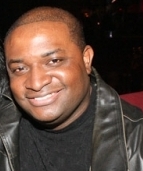 Blog King, Mass Appeal
NEW YORK — "Throw it up, throw it up. Watch it all fall out. Pour it up, pour it up. That's how we ball out…" Amid scuttlebutt she's barefoot and gravid, pop songstress Rihanna threw her 5th annual Diamond Ball on Thursday in New York. The star-studded fundraiser was held in honor of the Clara Lionel Foundation, an organization that proffers medical and academic succor to penurious communities worldwide. The association's moniker was derived from Rihanna's grandparents. The shindig was emceed by 'Late Night' host Seth Meyers.
Rihanna performing on stage during the Diamond Ball 🎤 (via Getty Images) pic.twitter.com/rMwQTQGda6

— Rihanna Data (@RihannaData) September 13, 2019
Meek Mill, Cardi B, A$AP Rocky, Carmelo and La La Anthony were among the many celebs in attendance. Performances were given by Rihanna, DJ Khaled, Pharrell Williams, Fat Joe and 2 Chainz to name a few. As for pregnancy rumors and Rihanna's alleged baby bump? An insider dispelled the bavardage shortly after the charitable gala, saying there's no bun in the oven (at least not yet).
In case you didn't know, Rihanna is the inamorata of Saudi billionaire Hassan Jameel. They've been together 2 years. Word on the street claims Hassan prohibits Rihanna from donning risqué apparel. Nevertheless… during her performance, Rihanna said she's giving birth to a black woman.
Does that mean she's pregnant?
Share your thoughts.