Saved by the Bell coming back soon.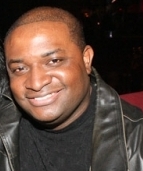 Blog King, Mass Appeal
HOLLYWOOD — "It's alright 'coz I'm saved by the bell!" Move over "Beverly Hills 90210." There's another 90s sitcom set to launch a reboot. After a 26-year hiatus, "Saved by the Bell" is coming back. The new Bayside High series is under construction and it will appear on NBCUniversal's Peacock streaming service. The cast is anchored by original stars Mark-Paul Gosselaar (Zack Morris), Elizabeth Berkley (Jessie Spano) and Mario Lopez (AC Slater). But their roles are much different this go round. After all… Elizabeth is 47-years-old. Mark-Paul and Mario are both 45.
'Saved By The Bell', 'Punky Brewster' Reboots Set For NBCU's Peacock Streaming Service https://t.co/POzLON5x11 pic.twitter.com/B411Cd9ZYY

— Deadline Hollywood (@DEADLINE) September 17, 2019
There's no question the storyline will have to account for their age. "Obviously we couldn't be in high school still," Mark-Paul explained during a recent chinwag. "So you'd have to be creative with the premise. But it's fun to think about. And who knows? You never say never."
When asked to expound upon a potential diegesis, Mark-Paul replied: "There's talks, there's always talks." In addition to portraying their signature characters, Mario and Elizabeth will help produce the broadcast. Still no word on the involvement (or lack thereof) of fellow co-stars Tiffani Amber Thiessen (Kelly Kapowski), Dustin Neil Diamond (Samuel "Screech" Powers) and Lark Voorhies (Lisa Marie Turtle).
Are you excited about a reboot?
Will the show be the same without Kelly, Screech and Lisa?
Share your thoughts.