Students recorded classmate's death.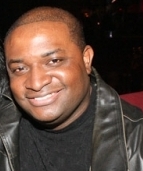 Blog King, Mass Appeal
LONG ISLAND, New York — Wannabe rapper Tyler Flach, 18, was thrown in the slammer for the stabbing death of 16-year-old Khaseen Morris. The fatality transpired in front of dozens of students Monday afternoon outside a strip mall near New York's Oceanside High School. According to police reports, Tyler and a handful of accomplices confronted Khaseen after school amid dissension over a damn thot. As the donnybrook intensified, Tyler disclosed a machete and stabbed Khaseen in the torso.
Rather than conciliate and/or provide emergency succor, many of the 50 to 70 onlookers pulled out their cellphones and recorded the sanguinary ordeal. Some posted it to social media. But nobody stepped in to help. "Kids stood there and didn't help Khaseen," Detective Lt. Stephen Fitzpatrick told reporters.
"They'd rather video. They videoed his death instead of helping him."
Khaseen was transported to an area hospital where he was pronounced dead.
Tyler is charged with second-degree murder.
Share your thoughts.