Tyreek Hill sends Kansas City love.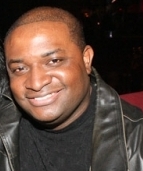 Blog King, Mass Appeal
KANSAS CITY — All-Pro speedster Tyreek Hill articulated a heartfelt communiqué to the Kansas City Chiefs organization, fans and teammates on Tuesday. The 25-year-old Cheetah disseminated the asseveration on his YouTube channel. "I really didn't start appreciating the game until probably when I almost had the game taken away from me. You know what I'm saying?" said a thankful Hill in the 2-minute clip. "That's when it really clicked with me that I really need to start being thankful for the things I've got in front of me."
Hill was suspended in April after his baby mama — Crystal Espinal — divulged an audio recording that indicates he was culpable for fracturing his 3-year-old son's arm. Hill was investigated by Johnson County District Attorney Steve Howe and the Kansas Department for Children and Families.
Following a 4-month probe, Hill was reinstated by the Chiefs after investigators failed to garner sufficient corroboration of foul play. Chiefs head coach Andy Reid and general manager Brett Veach stuck with him the entire way. "I'm very grateful for being in a great city, like Kansas City, man," Hill said. "Ain't no fans like Kansas City fans, I promise you that. We've got the greatest fans in the world."
Are you excited to have Hill back on the team?
Does the video change your opinion of him?
Share your thoughts.