"Free the Nipple" legislation passed.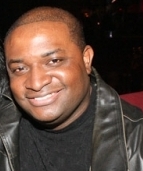 Blog King, Mass Appeal
DENVER — Ladies if you prefer to saunter around in public with your embonpoint exposed, you can do it legally in Kansas and five other states. That's because legislation specific to the "Free the Nipple" movement has passed in Kansas, Wyoming, Utah, Colorado, New Mexico and Oklahoma. The feminist ruling — which was effectuated by the U.S. 10th Circuit Court of Appeals in Denver, Colorado — was based on "negative stereotypes depicting women's breasts, but not men's breasts, as sex objects." 
Hi👋 just a little afternoon titty! #FlashFriday #FridayFeeling #Freethenipple pic.twitter.com/l2JT1eK8C9

— Keaton 💞☕💃 (@KeatonLoveland) September 20, 2019
Now females have the right to go publicly topless as long as they're doing it within the borders of the aforementioned sextet. The "Free the Nipple" movement is a global, gender equality crusade that emphasizes women's rights to determine how their anatomies are displayed.
For years, many chicks wondered why their nipples are censored, while men's aren't.
Do you agree with the ruling?
Does President Donald Trump have something to do with it?
Will titillated men be able to control themselves?
Share your thoughts.