Mother kicked employee's ass.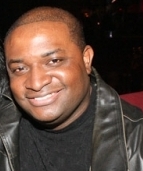 Blog King, Mass Appeal
DENVER — "The wheels on the bus…" Brandi Martin, 32, was thrown behind bars after she beat the hell out of an elderly school bus worker. The bout of fisticuffs went down on September 18th in Denver, Colorado. It was also captured on video. Footage from the school bus camera shows a handful of apoplectic parents wrangling with staff members at the posterior entrance of the vehicle as children are heard screaming inside. Much to the chagrin of parents, the employees wouldn't let the students egress.
That's when Brandi jumped on board and kicked some ass.
"[It was] pretty terrifying seeing my daughter being held against her will and not being able to get to her," Brandi told reporters. "What hurts me the most are the screams. I can hear them in my dreams. I feel like any mother was going to get on that bus to get their baby."
"I felt like I was fighting for my life and these children."
The employee, who appears to be a 70-something-year-old white man, tried to grapple with Brandi. But she was simply too strong. After absorbing several thwacks to his countenance, the employee eventually buckled over and raised the white flag. Brandi, who's a mother of five, was the only one arrested.
The employee and another worker were placed on administrative leave.
Parents told authorities there was racism involved.
Watch the disturbing video.
Share your thoughts.