Tekashi 6ix9ine is snitching big time.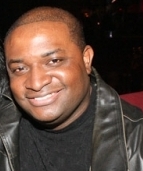 Blog King, Mass Appeal
NEW YORK — As he stares at the likelihood of spending the rest of his life incarcerated, "Gummo" artist Tekashi 6ix9ine has decided to sing like a canary with aspirations of having his sentence reduced. Right now, the 23-year-old snitch is looking at a minimum of 47 years behind bars. But, if he cooperates with federal prosecutors, his prison stay will be much shorter. So could his life. Tekashi (real name Daniel Hernandez) spent the past few days testifying against Nine Trey Gangsta Blood members Anthony "Harv" Ellison (his former bodyguard) and Aljermiah "Nuke" Mack, claiming they kidnapped him, thwacked him with a pistol, then threatened to shoot his ass during an armed robbery in 2018.
The villainous ordeal was also captured on video.
Tekashi 6ix9ine Takes the Stand to Snitch on Gang Members https://t.co/bjseCgZgs9

— TMZ (@TMZ) September 17, 2019
Dash cam footage shows Ellison and Mack snatch Tekashi from the passenger seat of his chauffeur-driven SUV before yelling "Give me your money… We gonna shoot you!" Additional surveillance footage shows Ellison at Tekashi's home where he extorted a bag of mazuma and bijouterie from Tekashi's girlfriend.
Wiretapped phone calls were also broadcasted in court for jurors. To convolute matters, Tekashi identified rappers Jim Jones and Cardi B as members of Nine Trey. If and/or when he gets out of the penitentiary, Tekashi better migrate to Mexico, grow a mustache and change his moniker because his ass is grass.
Share your thoughts below.