R. Kelly made his court appearance.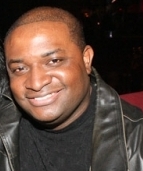 Blog King, Mass Appeal
CHICAGO — Donning county orange, R. Kelly appeared in court on Tuesday where prosecutors sought to augment his $1 million bond amid trepidation he's a flight risk. Also, Valencia Love — the chick who posted Kelly's bond back in February — submitted an entreaty seeking a $100,000 reimbursement. Her attorney, John Collins, claimed Valencia was nescient of additional allegations against the 52-year-old pedophile when she coughed up the mazuma. The hearing took place at the Leighton Criminal Court Building in Chicago, Illinois.
It was also recorded.
The Cook County judge spurned both requests, calling the proposed bond increase a "moot point" because Kelly can't post bail anyway. The judge also told Valencia she lacked a legal basis to pursue a refund at this time. Kelly will remain in custody on a myriad of charges tied to sexual abuse.
Do prosecutors have enough evidence to convict him?
Watch Kelly's court appearance.
Share your thoughts.