Dennis Rodman shares wild tale.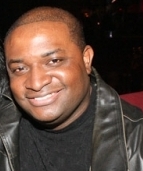 Blog King, Mass Appeal
NEW YORK — In his 1996 publication "Bad As I Wanna Be," Dennis Rodman divulged some wild particulars about his high-profile affinity with singer Madonna. Fast forward 23 years and the NBA Hall of Famer has even more dirt to confabulate. During a recent "Breakfast Club" chinwag with Charlamagne tha God, Rodman claimed the "Material Girl" offered him $20 million to make her gravid. But he wouldn't see a dime until nativity was reached. "She asked me if I got her pregnant she'd pay me $20 million," Rodman said.
"That's if the baby was born."
When asked if the solicitation led to their severance, the 58-year-old replied:  "I tried [to get her pregnant]. I was rolling the dice in Vegas and she was in New York and she calls so I say, 'Hold the dice.' I [answer] the call and she says, 'Dennis, I'm ovulating.' And I say, 'What? You're ovulating? What is that?'"
Dennis Rodman Says Madonna Offered Him $20 Million For Baby https://t.co/yrLicaJKwg

— TMZ (@TMZ) September 19, 2019
"I was trying to f*ck with her," Rodman continued. "And she was like 'you know, ovulating.' So I say, 'OK, great. I'll be there in five hours.' … So, I put the dice down and said 'hold the table.' [Madonna] sent a plane for me — a G5 — and I went to the airport, flew [to New York], went over to her house, did my thing, went back on the plane, got back, they held the table and I started playing dice again."
"That's a true story!"
Rodman also took credit for making Madonna eminent, not the other way around. "In 1993, I think her career was declining and she said the reason why she dated me was because I was a bad boy," he explained. "That's why she dated me. I was going up and she was pretty much leveling off."
Damn! Do you believe Rodman's story?
Watch the interview.
Share your thoughts.