Boyfriend drowns giving a proposal.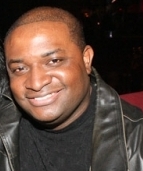 Blog King, Mass Appeal
TANZANIA, Africa — Steven Weber, from Louisiana, is now resting six feet deep after he perished while imparting an underwater marriage proposal. The asphyxiation took place at East Africa's Manta Resort in Tanzania. The betrothal was also captured on video. Resort officials said Steve "tragically drowned while free diving alone outside the underwater room." The video shows him swimming up to the window of a partially submerged structure on the seafloor where visitors are allowed to gaze into the ocean. His girlfriend, Kenesha Antoine, stood on the other side of the aperture.
Donning a snorkel and a pair of rubber flippers, Steve disclosed a two-sided note that read: "I can't hold my breath long enough to tell you everything I love about you. But … everything I love about you, I love more every day! Will you please be my wife? Marry me???"
Seconds later, Steve pulled out an engagement ring then attempted to swim to the surface. He never made it. Cause of death is unknown. Kenesha shared a rueful encomium on Facebook. "You never emerged from those depths, so you never got to hear my answer," she wrote.
"Yes! Yes! A million times, yes, I will marry you! We never got to embrace and celebrate the beginning of the rest of our lives together, as the best day of our lives turned into the worst, in the cruelest twist of fate imaginable."
Watch the sad video.
What's my take?
Well, for starters I'm bewildered as to why Steve felt it was necessary to effectuate that type of stunt. After descrying Kenesha's panegyric, you can tell she's totally in love with that dude. Hell, he could've popped the question in a Burger King parking lot and she would've easily accepted.
As men, sometimes we overcomplicate things and Steve is a victim of this. As I've alluded to before, in the United States, women outnumber men at an alarming ratio of nearly 3 to 1. Meaning? If you have to put in overtime to win a chick's affection, she's not worth it and chances are she don't want you.
If you're trying to pull off nonsensical stunts, if you're paying her bills, if you're giving her cash, if you bought her a new car, you're probably with the wrong inamorata.
Period.
End of story.
See… when a woman has an affinity, she's merely elated to be in your presence.
She'll cook for you.
She'll let you watch football.
She'll proffer illimitable vulva without a request.
It's the American Dream.
Conversely, you have a bunch of pussy-whipped chumps who are enamored with going above and beyond to achieve something conjugal while being willfully nescient of the fact a result is a result. In other words, doesn't matter if you propose underwater or in a restaurant, the result is the same.
Doesn't matter if you expend $20,000 on an extravagant church wedding or get hitched for $100 at the county courthouse, the result is the same. Doesn't matter if you have sex following a bubble bath with rose petals or f*ck her in a bathroom stall, a nut is a nut.
Not trying to oversimplify.
Just keepin' it 100.
Silly rabbit, Trix are for kids!
Share your thoughts.