Antonio Brown straight cuckoo.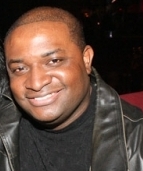 Blog King, Mass Appeal
MIAMI — In addition to getting sued for sexual assault, Antonio Brown now faces litigation from his former landlord for vandalizing a condominium — causing thousands of dollars in indemnity. He also hurled furniture out of a high-rise window, nearly killing a toddler in the process. The fatuous ordeal went down last year in Aventura, Florida. It was also captured on video. Raw footage shows a belligerent Brown tossing furnishings onto an inhabited swimming pool area as panicked residents ran for cover. The 31-year-old NFL star explained his moronic actions at a deposition Tuesday morning.
Brown leased the condo for $35,000 per month.
It's been an eventful few months for Brown. First, he was jettisoned by the Pittsburgh Steelers. Then he inked a contract for $30 million with the Oakland Raiders. Then he suffered frostbiten feet from a doltish cryotherapy incident. Then he bitched and complained about having to wear a new helmet.
Then he eschewed most of training camp. Then he tried to assault Raiders general manager Mike Mayock, calling him a "cracker" and a "devil" in front of the entire team. Then he publicized a private phone chinwag with head coach Jon Gruden. Then he was jettisoned by the Raiders.
Then he posted the infamous "I'm free" YouTube video.
Then he signed for $35 million with the New England Patriots. Then he got sued for sexual assault by a pair of female accusers. Then he was jettisoned by the Patriots. Damn, that's a lot. It's probably time for the NFL to have Brown's encephalon examined. The boy has clearly gone cuckoo for Cocoa Puffs.
Brown's deportment reeks of Chronic Traumatic Encephalopathy (CTE).
Do you agree?
Share your thoughts below.