Amber Guyger found "guilty."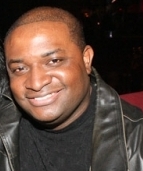 Blog King, Mass Appeal
DALLAS — Emotional testimony was given in the murder trial of former Dallas police officer Amber Guyger who was found guilty in the fatal shooting of 26-year-old Botham Shem Jean. Now she'll spend the next 10 years lamenting her actions. The homicide transpired September 6, 2018 at the Southside Flats Apartments in Dallas, Texas. To compound matters, Guyger is a white chick. Jean was an unarmed negro. Here's what went down: Guyger, who was off duty but still in uniform, entered Jean's caliginous apartment against police orders and opened fire — shooting him in the chest.
Afterwards, Guyger told investigators she thought she had entered her own unit and shot Jean thinking he was an intruder. She also failed to give CPR despite being trained to do so.
BREAKING: #AmberGuyger found guilty of murder in the death of #BothamJean; sentencing phase to follow. Watch live: https://t.co/qXKhHqg5sU #AmberGuyger pic.twitter.com/7e582S0It8

— NBC DFW (@NBCDFW) October 1, 2019
After initially being placed on paid administrative leave, Guyger was terminated 18 days after the fatality. Later it was learned she exchanged explicit text messages with Jean prior to his death. Lead prosecutor Jason Hermus grilled Guyger during cross-examination on Friday.
A tearful Guyger admitted she felt 'like crap' for shooting an innocent man. "I feel like a terrible person," she said on the witness stand. "I feel like a piece of crap. I hate it, I hate it. I hate that I have to live with this every single day of my life… [I wish he] was the one with the gun who killed me [instead]."  
Guyger said she warned Jean to put his hands in the air, but he didn't listen.
She told the court she shot him out of trepidation.
Guyger also confessed to having a dalliance with her married patrol partner, Martin Rivera.
Jean was on the couch eating ice cream when Guyger busted into his apartment.
Do you agree with the guilty verdict?
Is 10 years enough?
Share your thoughts.