Dreamy McMugshot said ladies sent him "thousands of dollars" while imprisoned
'Mugshot' model finally opens up.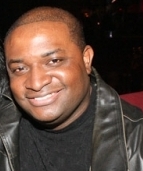 Blog King, Mass Appeal
LOS ANGELES — Damn, crime really does pay. Convicted felon Jeremy Meeks [aka Dreamy McMugshot] said strange women sent him missives in the penitentiary in conjunction with exorbitant amounts of mazuma after his handsome mugshot went mad viral a couple of years ago. Jeremy, if you recall, was arrested during a gang sweep in 2014. He was a member of the Crips at the time. After serving two years, Jeremy was manumitted in 2016. Many ladies still refer to the 35-year-old redbone as "Prison Bae."
During a one hour chinwag on Chelsea Grayson's "What's Your Water" podcast, Jeremy opened up about his profitable incarceration and what's in store for the future. Jeremy said female fans sent him "two, three hundred letters … every night" in addition to putting "thousands of dollars" on his books.
Promiscuous chicks were basically throwing him the vulva.
Not bad for a guy who's parents were heroin addicts.
Jeremy Meeks landed modelling contracts through his mugshot from prison, view more photos: https://t.co/14K9um6FSA pic.twitter.com/ccsN4Hc5Vx

— TOI Photogallery (@TOIPhotogallery) July 23, 2019
Jeremy also received a lucrative modeling indenture following his release which caught him completely off guard. "I had never seen a contract in my life. It was French to me," said Jeremy who grew up penurious in a housing project. "I never thought anything like this was possible."
Jeremy, who was once shot 5 times, refers to himself as a "pretty nigga." He currently co-parents with ex-wife Melissa Meeks but he has legal custody of Jeremy Jr. Topshop heiress Chloe Green is Jeremy's ex-fiancé. Word on the street claims he's currently dating actress Erica Peeples.
Even though he started at the bottom, life is awfully good for Jeremy right now.
He's filthy rich and bangin' the hottest chicks in the entertainment industry.
Damn.
Villainy really does have benefits, huh?
Watch the intriguing interview.
Share your thoughts.