Tennessee mom abuses her infant.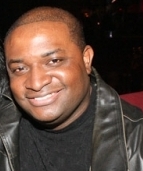 Blog King, Mass Appeal
CHATTANOOGA — Tybresha Sexton, 24, was thrown behind bars after law enforcement officials descried a Facebook Live video that shows the fugly chickenhead abusing her one-month-old daughter. The heinous crime took place Sunday night at the Bayberry Apartments in Chattanooga, Tennessee. Raw footage shows Tybresha smoking marijuana in the baby's face as she bench presses the infant with rap music blasting in the background. The 40-second clip also shows Tybresha guzzling vodka before dropping the neonate like a sack of trash.
It's about the saddest thing ever seen.
Several Facebook users watched the broadcast and alerted police. "She gone kill that baby," one viewer wrote. When officers arrived at the apartment complex, an inebriated Tybresha claimed the reports were spurious. However, a handful of neighbors rushed to her apartment to show investigators the video.
As she was being handcuffed, Tybresha reportedly yelled, "I didn't want that f*ckin' baby anyway." The child is now residing with her grandmother. Tybresha was charged with aggravated child abuse.
Watch the disturbing video.
Share your thoughts.