Mothers charged following inferno.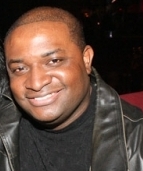 Blog King, Mass Appeal
NASHVILLE — Ryana Davenport, 24, and Gevona Smith, 26, were thrown in the slammer on Monday after the moronic damsels abandoned a sextet of children in an apartment fire while they shook their derrières at a nightclub — resulting in the death of Ryana's 9-month-old daughter. The fiery ordeal went down July 7th at Hickory Lake Apartments in Nashville, Tennessee. Ryana is the mother of two victims. The other four kids belong to Gevona. It took authorities two months to issue an indictment.
According to police reports, Ryana and Gevona drugged the children with cold medicine to make them fall asleep. After the kids dozed off, the imbecilic thots went to Madison nightclub for twerk purposes. While 'Dumb and Dumber' were out gyrating their hips, a fire broke out at Ryana's apartment.
The slipshod pair left a candle burning which caused the conflagration.
I'll say it again.
The doltish babes didn't have enough sense to put out the candle with 6 kids in the home.
Unbelievable.
When Ryana and Gevona returned home around 2 AM, fire crews were busy extinguishing the inferno. Five of the children were treated for smoke inhalation. But the youngest, 9-month-old Jream Jenkins, didn't survive. Police later learned the kids were left unattended without a babysitter.
Ryana and Gevona were arrested and charged with murder following a two month investigation. They're also charged with multiple counts of child neglect and child endangerment.
Should Ryana and Gevona receive a lengthy prison sentence?
Did they leave the candle burning on purpose?
Share your thoughts.