Kylie & Travis calling it quits.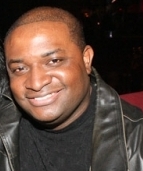 Blog King, Mass Appeal
LOS ANGELES — After two years of copulation, Kylie Jenner and Travis Scott are calling it quits (at least for now). According to TMZ, the millennial couple has decided to cease coition with plans of co-parenting their one-year-old daughter — Stormi. "There were several issues that made them decide to take a break," said a close source. "Kylie is all about family life and really wants a second baby." Hindsight is 20/20. But, looking back, a severance was inevitable. After all, Travis and Kylie haven't been together publicly since the August premiere of his "Look Mom, I Can Fly" documentary in Santa Monica, not to mention Kylie hasn't posted anything about Travis on social media in nearly a month.
It better not be true about Kylie & Travis breaking up. My heart will be destroyed. 💔 pic.twitter.com/DtrRjrMA5v

— superficial doll💕 (@superficialhaus) October 2, 2019
This past weekend, Kylie and Stormi attended Justin Bieber's wedding ceremony and the 28-year-old rapper was nowhere to be found. Kylie and Travis became an item during Coachella in April 2017. The 22-year-old reality TV star gave birth to Stormi less than a year later in February 2018 which means Kylie got knocked up within two months of dating.
Damn.
Travis, if you recall, was accused of cheating earlier in the relationship but he denies the imputation. Unfortunately, Kylie's wounds have yet to heal. "She still has trust issues with Travis," said the source. "He hasn't been giving her the commitment that she needs. Travis isn't ready to give her all that she wants."
Is it too late to save their union?
Should they try to work it out for Stormi?
Share your thoughts.