Discrimination Lawsuit: Robert De Niro "accused" of workplace discrimination
[four_fifth]
Robert De Niro catches a case.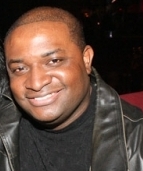 Blog King, Mass Appeal
MANHATTAN — Robert De Niro faces litigation from his former employee at Canal Productions. Graham Chase Robinson, who started working for the company in 2008, is suing the surly Oscar winner for gender discrimination and sexual harassment claiming he treated her like his "office wife" which included "gratuitous unwanted physical contact." Does that mean he groped her derrière? Even though she served as vice president of production and finance, Robinson claims she was often coerced to perform "stereotypical female duties, like housework."
Office etiquette was an even bigger issue. Robinson claims the 76-year-old thespian pulled out his dick and "urinated during telephone calls" while routinely showing up at work wearing only his "pajamas or a bathrobe." Robinson, 37, was "forced to resign" in April. Now she's impecunious and unemployed.
Oh, there's more.
'How dare you f*****g disrespect me. You spoilt f*****g brat': Robert De Niro goes full on Godfather on female employee in leaked voicemail https://t.co/6K7NGSyzC2

— Daily Mail Celebrity (@DailyMailCeleb) October 3, 2019
The lawsuit, which was filed Thursday in Manhattan, alleges De Niro left Robinson several menacing voicemails. One time she failed to answer the phone and he cussed her out. "You f*cking don't answer my calls? How dare you! You're about to be fired. You're f*cking history," he said in the recording.
In addition to that, Robinson claims she was called a "bitch" and a "brat."
F*ck an apology. Robinson is asking the court for $12 million of De Niro's dinero.
"Robert De Niro is someone who has clung to old mores," the lawsuit states. "He does not accept the idea that men should treat women as equals. He does not care that gender discrimination in the workplace violates the law. Ms. Robinson is a casualty of this attitude."
It should be noted De Niro ain't the most amiable dude in the world. His black wife, Grace Hightower, is divorcing his ass and, earlier this year, he snapped at the press — calling them "scumbags." He's also a strident disparager of President Donald Trump. Does Robinson have a strong case?
Is this merely a money grab?
De Niro thinks so. He's suing her too.
Listen to the disturbing voicemail.
Share your thoughts.