Thieving damsel busted & charged.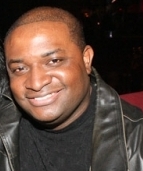 Blog King, Mass Appeal
ST. LOUIS — Debbie Penn was recently thrown in the slammer after she allegedly robbed a Menards store then hit an employee with her car. The 31-year-old malefactor is also accused of assaulting a patron. The villainy took place on September 25th at the appliance venue located at 14161 Manchester Road in Ballwin, Missouri. It was also captured on video. According to police reports, Debbie entered the store with a quintet of children around 8 p.m. After they loaded a shopping cart full of items, one of the kids pushed it out of the store without paying. Seconds later, store employees confronted Debbie in the parking lot.
Woman charged with striking Menards employee with vehicle in store parking lot.However, the father of Debbie Penn's four kids says police have it wrong https://t.co/8ZuAUHlcvY

— Kelley Hoskins FOX2 (@KelleyHoskins) October 1, 2019
After a patron took a picture of her vehicle, Debbie kicked his ass and snatched his cell phone. She then jumped in her car and sped towards the exit, striking 49-year-old Michelle Arthur in the process. Michelle, who's an employee of the store, was transported to the hospital with life-threatening injuries.
She remains in critical condition.
"Our thoughts and prayers are with our injured employee and her family at this time," said a Menards spokesperson in a statement. "Because this is a police matter, we are unable to comment further. But we can tell you that the safety of our employees and customers is ALWAYS our first priority."
Debbie faces charges of first-degree robbery, armed criminal action, theft and fourth-degree assault. This ain't the first time she's run afoul of the law. Debbie is an ex-con with a lengthy criminal history which includes forgery, check fraud, theft and assault on a law enforcement official.
Does she deserve a long prison sentence?
Should the justice system give her a 10th chance?
Share your thoughts.