Flash Season 6 contains twists.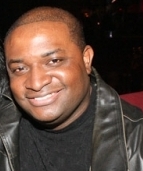 Blog King, Mass Appeal
VANCOUVER — Season 6 of "The Flash" has finally arrived and there's several intriguing facts you should know. For starters, the show will continue to air in its traditional Tuesday night time slot — premiering October 8th at 7 PM CST on The CW. Secondly, there's no time jump. According to actress Candice Patton (who plays Iris), the new season picks up where the 5th installment culminates. That means we're left to bemoan the quietus of Nora West-Allen (Jessica Parker Kennedy).
Nora was one of two recognizable gay characters on the show (Captain Cold being the other).
So I'm sure the LGBTQ community is pissed.
There is, however, some good news. Cisco (Carlos Valdes) ain't going nowhere. Despite being inoculated with the meta-human cure, Cisco will assist Team Flash primarily from S.T.A.R. Labs. Also returning is speedster Wally West (Keiynan Lonsdale). But he's only going to appear in a few episodes.
There's still hope for the future. #TheFlash premieres Tuesday, October 8. Stream free next day only on The CW App. pic.twitter.com/Y8VoP4iN0M

— The Flash (@CW_TheFlash) September 26, 2019
If you're a fan of Caitlin (Danielle Panabaker), expect to descry less of her nerdy ass and more of her rimy alter ego — Killer Frost. This is noteworthy because Team Flash will have to contend with a new super-villain named Bloodwork — aka Dr. Ramsey Rosso — who's a colleague of Caitlin.
"Killer Frost is going to explore her humanity in ways we haven't seen before — and sometimes that means her being on the team more than Caitlin," said showrunner Eric Wallace at San Diego Comic-Con. "That doesn't mean Caitlin is gone — obviously she is integral to the story because she has the connection to our big bad, Bloodwork. But some of the fun, some of the sadness, and some of the mysteries from Killer Frost's past that we haven't really been able to deal with, now we can."
In sort of a series twist, season 6 will be severed into two parts with each half sundered by the crossover of Crisis on Infinite Earths. "In the past, we've had 22 episodes with one big bad," Wallace explained. "We're going to take those 22 episodes and … we're going to divide it up into two graphic novels. Graphic novel number one will be the first half of the season — a self-contained story with Dr. Ramsey turning into Bloodwork. We go to Crisis for an interlude, and then the back half in a completely self-contained story that's graphic novel number two with a second big bad."
As for Barry Allen?
Word on the street claims he's going to become Negative Flash.
Again, season 6 of "The Flash" premieres Tuesday, October 8th.
Season 3 of "Black Lightning" premieres Monday, October 7th.
It's that time of year.
Are you excited?
Share your thoughts.