Snoop Dogg has embarrassed KU.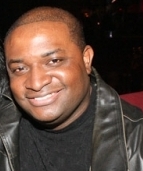 Blog King, Mass Appeal
LAWRENCE, Kan. — "Ain't Nuthin But a G Thang Baby." Snoop Dogg performed at Allen Fieldhouse on Friday for "Late Night in the Phog," an annual hoops jamboree that serves as a recruiting tool for men's basketball at Kansas University. Not sure what they expected, but head coach Bill Self and athletic director Jeff Long were less than enraptured with Snoop's soft porn performance. Donning a blue No. 20 Kansas jersey, the 47-year-old rapper spewed a plethora of expletives in front of a capacity crowd as scantily clad chicks swung around stripper poles with their crura wide open.
Now we know why they recruit well at Kansas. They have hoes sliding down poles during recruiting visits. Snoop also pulled out a money gun and fired fake $100 bills into the crowd. Instead of dead presidents, the mazuma featured Snoop's countenance with marijuana bracts; reminiscent of the Chronic.
The Dogfather's pimp show lasted 35 minutes.
"I didn't know that there was going to be anything like that," said Self who's known for cussing out his players. "That's not the direction that anybody at our school would want that to go at all. Regardless of the entertainment that it provided, it was still not the right way to provide the entertainment."
Timing couldn't be worse for KU officials.
Self's program was recently slapped with five NCAA Level I violations, including "lack of institutional control." You could argue Friday's debacle lends credence to that claim. Long disseminated an apology. "We apologize for the Snoop Dogg performance at Late Night," he said in a statement.
"We made it clear to the entertainers' managers that we expected a clean version of the show and took additional steps to communicate to our fans, including moving the artist to the final act of the evening, to ensure that no basketball activities would be missed if anyone did not want to stay for his show. I take full responsibility for not thoroughly vetting all the details of the performance and offer my personal apology to those who were offended. We strive to create a family atmosphere at Kansas and fell short of that this evening."
Snoop Dogg gave his two cents during an appearance on the Howard Stern Show. The "G Thang" rapper was shocked when Long issued an apology. "The audience enjoyed that sh*t. I don't know what the f*ck they talking about," Snoop said. "When you pay for Snoop Dogg, you gon' get Snoop Dogg."
Prior to the concert, Snoop was caught on video teaching Self the lyrics to "Nuthin But a G Thang." The 56-year-old head coach also wore a large Adidas shirt accessorized with a "$" chain to promote Snoop's appearance. In addition to NCAA infractions, many student-athletes and coaches have been arrested at KU.
Is there a lack of institutional control at Kansas?
Watch Snoop's gangsta performance.
Share your thoughts.