Miley & Kaitlynn calling it quits.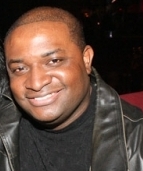 Blog King, Mass Appeal
LOS ANGELES — Miley Cyrus, 26, is single again. First, she jettisoned her husband. Now she's dumping her inamorata. After two months of licking vulva, Miley has severed ties with Kaitlynn Carter because things were moving too damn fast. A close source said there was no cheating and/or quarreling going on. Instead, Miley and Kaitlynn have decided to call it quits on amicable terms. Their severance, however, is sort of a headscratcher because, according to the source, they "got along like a house on fire."
In other words, they were f*ckin' like rabbits.
Miley Cyrus Broke Up with Kaitlynn Carter Because it was Moving Too Fast https://t.co/ymagyeQzPJ

— TMZ (@TMZ) October 6, 2019
If you recall, shortly after she announced her separation from Liam Hemsworth, Miley was seen swappin' spit with Kaitlynn at a swimming pool in Italy. They even discussed marriage. Now, rumor has it, Miley is bangin' Australian singer Cody Simpson. The two were spotted smooching at an emporium in Los Angeles.
Gotta give Miley credit.
The former Disney starlet moves on fast.
Let's see how long Cody lasts.
Share your thoughts.