Congresswoman gettin' a divorce.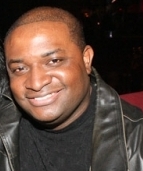 Blog King, Mass Appeal
MINNEAPOLIS — Ilhan Omar is headed back to divorce court. The embattled Minnesota Congresswoman filed dissolution papers on Friday seeking a severance from her estranged husband, Ahmed Hirsi. They have three kids. The divorce doesn't come as a shock. Scuttlebutt ran rampant when the wife of Ilhan's campaign consultant — Tim Mynett — filed for divorce after accusing her husband of having a dalliance with Ilhan. "As with all marriages, this is intensely personal and a difficult time for their family," Ilhan's representative told TMZ.
"For years, Ilhan and Ahmed have been the object of speculation and innuendo from political opponents and the media. This has taken a significant toll on Ilhan, Ahmed and their three children. Just like any other family navigating this kind of transition, Ilhan wishes to have their privacy respected for themselves and their children and will not be commenting any further."
Ilhan Omar files for divorce, claiming an "irretrievable breakdown" in her marriage https://t.co/KnFfRhWN1f

— The Washington Post (@washingtonpost) October 7, 2019
Ilhan married Ahmed in 2002. They separated in 2008, reconciled in 2012 (while she was married to another dude), then remarried in 2018 (after she divorced that dude). Ilhan has already packed her sh*t and moved out. She's leasing a swanky penthouse apartment in Minneapolis.
Should Ilhan keep her legs closed and stay single for awhile?
Share your thoughts below.