Two angry chicks vandalize eatery.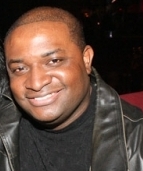 Blog King, Mass Appeal
COSTA MESA — When firing an employee goes terribly wrong. Passion Shenay Coleman, 27, and Laglennda Damona Carr, 24, were thrown in the slammer after the truculent damsels vandalized a Costa Mesa restaurant while patrons were ingesting lunch. Both invaded the venue donning hoodies and face paint. The donnybrook transpired Saturday afternoon at Maggiano's Little Italy located in the 3300 block of Bristol Street in the South Coast Plaza area. Coleman's commination had everything to do with reprisal.
She's a former employee who felt like she got f*cked over.
According to police reports, Coleman entered the bistro around 1:30 p.m. with a baseball bat and started smashing sh*t which included the bar, a television set and several tables. She reportedly yelled, "I'm not good enough, Take that!" Seconds later, Carr walked into the eatery and started going off while "being disruptive." Terrified customers ran out the establishment to call police.
Coleman visited the diner roughly two hours prior. Witnesses said she issued several threats before hurling a plate at an employee's head. Police responded to the scene, but they couldn't find her. Coleman and Carr were arrested shortly after the incident during a getaway attempt.
The pugnacious duo face a myriad of charges that include assault with a deadly weapon, criminal threats, felony vandalism, wearing a mask or disguise for an unlawful purpose, resisting arrest, burglary, felony conspiracy to commit crimes and a partridge in a pear tree.
A few months ago, a woman in New York vandalized a restaurant with a baseball bat.
Is this becoming a trend?
Watch the disturbing video.
Share your thoughts.