Murderer gets two centuries in prison.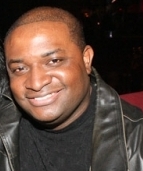 Blog King, Mass Appeal
GRAND RAPIDS — Jared Chance, 30, will spend the next century or two behind bars. That's because on Thursday he received a lengthy sentence of 100 to 200 years in prison for the grisly dismemberment of 31-year-old Ashley Young. The mutilation took place last year in Grand Rapids, Michigan. Kent County Judge Mark Trusock issued the comeuppance. Jared had a chance to accept a plea deal that would've made him eligible for parole after 31 years. But he chose to stand trial and was found guilty of multiple crimes including second-degree murder.
According to court docs, law enforcement officials discovered Ashley's torso in the cellar of Jared's Grand Rapids residence in December. The rest of her cadaver has not been found. Jared and Ashley were definitely acquainted. Both were spotted together at a bar in November prior to Ashley's quietus.
"Jared Chance, I hate you," said Ashley's mother, Kristine Young, while giving her victim impact statement. "I want to rip you limb from limb and discard you, just like you did to Ashley. … You threw her out like trash and she was your friend. Why?" While holding a container of Ashley's cremains, Kristine added, "If I want a hug, I have to hug a box."
Andrew Rodenhouse, Jared's attorney, told court members nobody knows how Ashley died.
The convict will be 130-years-old when he's eligible for parole.
Do you agree with the sentence?
Share you thoughts.