Rumpshaker got busted & charged.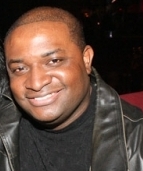 Blog King, Mass Appeal
NASHVILLE, Tenn. — Myscellent Shelton-Cox (aka Small Cakes) had her black ass thrown in jail after she was caught twerking on top of a moving car. The rump-shaking ordeal transpired on September 20th in Nashville, Tennessee. It was also captured on video. Cell phone footage shows the erotic 23-year-old jiggling her ass atop a Ford Mustang as it traveled east on the Antioch Pike through the intersection of Blue Hole Road. An inquisitive passerby was astute enough to record the gyration and post it online where it went mad viral.
The doltish damsel did the splits and everything.
When asked why she did it, the dancing malefactor said she didn't know it was against the law. "I take chances in life because at the end of the day, there's too many rules," Myscellent explained. "We'd been sitting in traffic for 30 minutes, waiting on the train… I told my friend to drive my car, hopped on the car, did my little dance and you know, just having a good time. I'm going to put on a little show, you know. I'm in traffic anyway. Why not turn up in traffic?"
"I have balance and I does it before, so I know what I'm doing," Myscellent added.
Huh? I does it before?
Myscellent was busted around 2 a.m. Friday morning and charged with disorderly conduct because she "was unrestrained and her actions were causing other motorists to divert their attention." She also "caused undo hazard to other motorists" as she "could have fallen and been struck by other vehicles in the area or her own vehicle."
Do you agree with the charge?
Should it be a crime to twerk on vehicles?
Share your thoughts.