Workers abused senior citizens.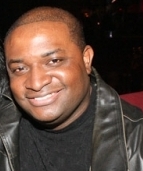 Blog King, Mass Appeal
WINSTON-SALEM, N.C. — This week's "I F*cked Up A Good Job Award" belongs to Marilyn Latish McKey, 32, Tonacia Yvonne Tyson, 20, and Taneshia Deshawn Jordan, 26, who were thrown in the slammer after they coerced two elderly residents to fight each other. They're also accused of abusing senior citizens with dementia. The elderly fight club took place on June 21st at the Danby House assisted living facility in Winston-Salem, North Carolina. Marilyn, Tonacia and Taneshia were employees. According to police reports, the nefarious trio encouraged two 70-something-year-old women to kick each other's ass then filmed the encounter.
Marilyn also shoved one of the elders back into her room.
After receiving reports of senior citizen abuse, the Winston-Salem Police Department and the North Carolina Department of Health and Human Services conducted an investigation. "When you're talking about someone who can't take care of themselves, we've got to give specific attention to that," said Lt. Gregory Dorn. Marilyn, Tonacia and Taneshia were arrested and charged with assault.
They were also fired.
"Danby House has a zero-tolerance policy for the mistreatment of those in our care and, as such, McKey, Tyson, and Jordan were terminated immediately in June when community management was alerted to this situation," said a Danby House spokesperson in a statement.
"Administrators have been working closely with the Winston-Salem Police Department throughout its investigation to ensure justice is served. Additional staff training and a more rigorous vetting process for all new and existing employees at Danby House has been implemented."
Do the elderly care workers deserve a lot of jail time?
If not, what punishment is suitable for these ladies?
Share your thoughts below.