Zoe Kravitz lands 'Catwoman' role.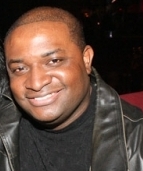 Blog King, Mass Appeal
LOS ANGELES — The cast of Matt Reeves' "The Batman" is beginning to take shape and we've learned Zoe Kravitz will star as Selina Kyle, a.k.a. Catwoman. Also, Robert Pattinson will play the Dark Knight, Jonah Hill will portray the Riddler and Jeffrey Wright will oversee Gotham City as Commissioner Gordon. Filming is scheduled to begin in the UK in January. Reeves, if you recall, took over as director after Ben Affleck stepped down. So there's going to be massive rejiggering.
The #Catwoman decision came down over the weekend after a rigorous testing process that saw saw Ana de Armas, Ella Balinska, Eiza Gonzalez and Zoe Kravitz read with Robert Pattinson https://t.co/7ylEhXjOr4 #TheBatman

— Hollywood Reporter (@THR) October 14, 2019
Rather than produce a mimeographed replica of Frank Miller's "Batman: Year One," Reeves said the new motion picture will give moviegoers a "defining" and "very personal" narrative about the Dark Knight. Zoe, the eccentric daughter of rock icon Lenny Kravitz, has appeared in several films.
Her credits include "Mad Max: Fury Road," "Fantastic Beasts and Where to Find Them," "Rough Night," "Fantastic Beasts: The Crimes of Grindelwald," "Spider-Man: Into the Spider-Verse" and "Big Little Lies." Zoe also did the voice-over of Catwoman in "The Lego Batman Movie."
So she has some feline experience.
Are you impressed with the cast?
Will Zoe make a damn good Catwoman?
Share your thoughts below.