Hollywood stars deliver a Cypher.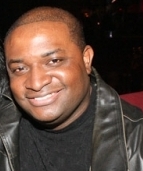 Blog King, Mass Appeal
LOS ANGELES — To commemorate the 'Cypher' segment of BET's Hip Hop Awards, the cast of "Real Husbands of Hollywood" released their own rendition of the long-running rap collaboration. The urban classic features rhymes from the comedic sextet of Chocolate Droppa [aka Kevin Hart], Nelly, J.B. Smoove, Nick Cannon, Duane Martin and Boris Kodjoe. The Cypher was concocted several years ago to give rap artists a platform to showcase their lyrical talent in a raw, uncut modus operandi.
Watch the hilarious video.
Share your thoughts.