LeBron James catching hell.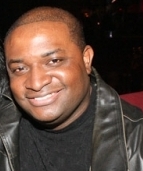 Blog King, Mass Appeal
HONG KONG — LeBron James was in China, roughly 7,200 miles from the United States, and he's still being called a "sellout." Except this time it's in a different language. The 34-year-old NBA superstar is catching hell from all angles after he uttered a series of deprecatory remarks about Houston Rockets general manager Daryl Morey's pro-Hong Kong tweet in support of civil rights demonstrators; many of whom have lost their lives chasing basic liberties like freedom of speech. King James said Morey's communiqué was "misinformed," drawing the ire of Hong Kong protesters and 327 million Americans.
"We're not politicians," said James, the league's most conspicuous player. "I also don't think every issue should be everybody's problem as well. When things come up, there's multiple things that we haven't talked about that have happened in our own country that we don't bring up. There's things that happen in my own community in trying to help my kids graduate high school and go off to college. That's been my main concern the last couple of years with my school."
Lebron James on NBA/China:

"I probably won't talk about it again….We're not politicians. It's a huge political thing, but we are leaders and we can step up at times."

Guess he just can't step up this time. pic.twitter.com/m8oA0CMc6l

— Daily Caller (@DailyCaller) October 16, 2019
Keep in mind, James sells a bunch of Nike shoes in China — a country of 1.4 billion — and he's currently marketing his new movie "Space Jam 2" overseas. He's also signed several endorsement deals with Chinese interest which includes the global promotion of the NBA2K video game. Even though it's a bad look, James is siding with the communist country to eschew jeopardizing a billion dollar indenture.
In other words, he pullin' a Jay-Z.
During a Tuesday rally at the Southorn Playground, Hong Kong protesters burned James' jersey, stomped on his apparel and threw basketballs at his photo while chanting succor for Morey. After realizing everybody wants his head on a platter, James disseminated an elucidation.
"Let me clear up the confusion," James tweeted.
"I do not believe there was any consideration for the consequences and ramifications of the tweet. I'm not discussing the substance. Others can talk about that. … My team and this league just went through a difficult week. I think people need to understand what a tweet or statement can do to others. And I believe nobody stopped and considered what would happen. Could have waited a week to send it."
Texas Senator Ted Cruz lambasted James, accusing him of "kissing up to Chinese communists and tyrants" and "apologizing for murderers." Do you agree with the Senator? Is James a sellout?
Share your thoughts.