Bombshell reveals sexual harassment.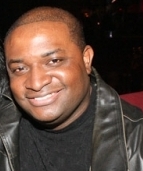 Blog King, Mass Appeal
HOLLYWOOD — Fellas, do you often fantasize about groping a woman's derrière at work? Do you entertain sweet reveries of canoodling her embonpoint in the break room? If so, you better watch the following film. Officials at Lionsgate have released the first full-length trailer for "Bombshell," which chronicles real-life accusations of sexual harassment against former Fox News chairman and CEO Roger Ailes. "Bombshell" is comparable to the 1980 film "9 to 5" starring Jane Fonda and Dolly Parton.
Nevertheless, the clip shows Gretchen Carlson (Nicole Kidman) pursuing litigation against Ailes (John Lithgow) who's accused of creating a culture of misogyny at the conservative news network.
Someone has to speak up. Charlize Theron, Nicole Kidman, and Margot Robbie star in #BombshellMovie – In theaters this December. pic.twitter.com/nsV8ZSa6pe

— Bombshell (@bombshellmovie) October 15, 2019
During this time, a young producer — Kayla Pospisil (Margot Robbie) — joins the staff and she immediately becomes a victim. In ciphered language, Ailes implores Kayla to prove herself "loyal" before he hands her a promotion. In other words, she has to get her knees dirty and suck a good dick.
The narratives of Gretchen and Kayla traverse the storyline involving Megyn Kelly (Charlize Theron) whose public wrangle with then presidential candidate Donald Trump gathers momentum. Directed by Jay Roach, "Bombshell" is scheduled to hit movie theaters December 20th.
Watch the trailer.
Be sure to have some K-Y Jelly ready.
Share your thoughts.