Girl fight video went mad viral.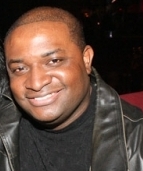 Blog King, Mass Appeal
RICHMOND — Law enforcement officials in Richmond, Virginia are investigating after a hoodrat beat the sh*t out of another thot during a bout of fisticuffs in a Deli parking lot. The ass whuppin' went down in front of the S&S Fast Mart at 2201 Jefferson Davis Highway. It was also captured on video. Raw cell phone footage shows the two malefactors squaring off as nosy rubbernecks gawk in amusement. The bellicose chick donning the gold wig eventually body-slams her rival to the pavement with what appears to be a wrestling technique then proceeds to thwack the wounded damsel repeatedly in her countenance. After the fight concluded, the loser suffered two black eyes, a busted lip and a swollen jaw.
She looks absolutely terrible.
Watch the disturbing video.
Share your thoughts.