Jackson & Foxx defend Tarantino.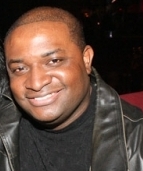 Blog King, Mass Appeal
HOLLYWOOD — Quentin Tarantino has long been excoriated for his hackneyed use of the word "n*gger" in his scripts. His slavery drama "Django Unchained" features approximately 110 uses of the racial slur. "The Hateful Eight" has its fair share of N-words too. In Tarantino's new documentary "QT8: The First Eight," Samuel L. Jackson justified the dialogue by drawing a parallelism between "Django Unchained" and Steve McQueen's "12 Years a Slave."
"You take '12 Years a Slave,' which is supposedly made by an auteur. Steve McQueen is very different than Quentin," Jackson, 70, said. "When you have a song that says n*gger in it 300 times nobody says sh*t. So it's ok for Steve McQueen to use [n*gger] because he's artistically attacking the system and the way people think and feel, but Quentin is just doing it to just strike the blackboard with his nails? That's not true. There's no dishonesty in anything that [Quentin] writes or how people talk, feel, or speak [in his movies]."
No one has appeared in more Quentin Tarantino movies than @SamuelLJackson. And we hope that never changes. QT8: The First Eight is coming to theaters for ONE NIGHT ONLY October 21st! Get tickets now: https://t.co/3YQNV7V96L #QT8 pic.twitter.com/WSUsIgmu8Y

— QT8: The First Eight (@QT8Movie) September 30, 2019
Jackson is referring to screenplay in "12 Years a Slave" where Paul Dano's character (Tibeats) repeatedly disgorges the N-word while serenading a group of slaves with a racist song. Jamie Foxx, Jackson's co-star in "Django Unchained," also defended Tarantino's colloquy in the documentary.
Foxx's comfort level with the racial slur put him in position to reassure co-star Leonardo DiCaprio it's okay to verbalize "n*gger" on the set. "Leonardo Dicaprio had a problem saying the word n*gger," Foxx, 51, explained. "He said, 'It's tough for me to say this.' I remember Samuel L. Jackson going, 'Get over it motherf*cker. It's just another Tuesday motherf*cker.' I said, Leo we are not friends. This is your property, these aren't humans. This is your property. When Leo came in the next day, he didn't speak [to me]."
Are you okay with Tarantino's use of the N-word?
Should it matter who spews the term?
Share your thoughts.