Cupcake's killers busted & charged.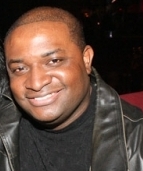 Blog King, Mass Appeal
BIRMINGHAM — Patrick Stallworth, 39, and his inamorata — Derick Irisha Brown, 29 — are charged with the murder of 3-year-old Kamille "Cupcake" McKinney who's remains were found in a landfill on Tuesday. The homicide took place in Birmingham, Alabama on October 12th — the same day Kamille was reported missing. Examiners listed asphyxiation as the cause of death. According to police reports, Kamille was kidnapped from a birthday party around 8:30 p.m. Witnesses said she was snatched by a man who sped off in an SUV.
Kamille's mother was nowhere to be found.
The abduction sparked community outrage, leading to several tips. Stallworth and Brown were eventually arrested and thrown in the slammer. "This 3-year-old has Herculean power," said Birmingham Police Chief Patrick Smith. "She has unified our city. She has brought people together … She has touched a cord within the city. It was kind of a 'how-dare-you' crime — how dare you touch our children."
Stallworth and Brown are both charged with capital murder of a victim less than 14 years of age. Stallworth is also dealing with separate charges tied to child pornography. Brown, who's in violation of parole, is already facing litigation for a previous kidnapping charge.
There's no relationship between Kamille and the suspects.
"They saw an opportunity to take a young child, and they did," said Smith.
Sad, sad story.
Share your thoughts.