Howard receives Hollywood 'Star.'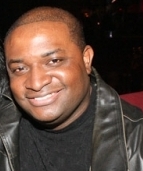 Blog King, Mass Appeal
HOLLYWOOD — "Empire" is calling it quits after six remarkable seasons but that doesn't mean you've seen the last of Lucious Lyon. As a matter of fact, you can descry that negro's greatest accomplishment until your heart's content when visiting Los Angeles. That's because Terrence Howard received the 2,674th star on the Hollywood Walk of Fame on Tuesday, September 24th. "Because my name is written in stone in Hollywood, as long as there's a Hollywood Boulevard, Terrence Howard will still stand," he gloated.
Gimme my star mayne https://t.co/sszfnfyycw

— 🇲🇦Prince Robbo👑 (@AlcornINC) October 27, 2019
The gold plaque was unveiled in conjunction with the season premiere of his Fox hip-hop drama "Empire." The ceremony took place at 11:30 a.m. in front of the El Centro Complex on the corner of Hollywood Boulevard and Vine. The 50-year-old actor was joined by his inamorata Mira and his two youngest children. Howard's accolade is located next to that of Empire co-star Taraji P. Henson.
During his 3-minute acceptance speech, Howard showed his appreciation to former Fox chairman and CEO Dana Walden. "A few years ago I was taken down by Hollywood and was told I would never work again," Howard recounted. "But then, a young woman named Dana Walden had faith in me and allowed me to head her show." In case you didn't know, Howard has decided to eschew thespianism so he can focus on being himself. At this stage of his career, he's sick and tired of portraying somebody else.
"Oh, I'm done with acting," Howard told Extra last month.
"I'm done pretending." 
In addition to "Empire," Howard's credits include "Hustle & Flow" and "The Best Man."
Are you happy for him?
Should he quit acting?
Share your thoughts.