Kanye West slams Democratic party.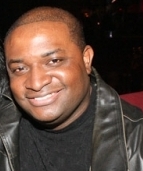 Blog King, Mass Appeal
LOS ANGELES — Make blacks great again? Kanye West is no longer a Democrat and for that he thanks his Lord and savior Jesus Christ. During a recent chinwag with radio maven Big Boy, the 42-year-old lyricist ruffled some Democratic feathers when he spewed a series of erythrogenic remarks about liberals; claiming their culture proselytizes death and penury. Yeezy also accused Democrats of brainwashing African Americans. "We're [black Americans] brainwashed out here, bro. Come on, man. This is a free man talking. Democrats had us voting [for] Democrats with food stamps for years," Kanye said.
"What are you talking about? Guns in the '80s, taking the fathers out the home, Plan B, lowering our votes, making us abort our children … Thou shall not kill."
Kanye West Says Democrats Brainwash Black People, Encourage Abortion https://t.co/IvcTrwFsgW

— TMZ (@TMZ) October 29, 2019
Kanye's credo was met with approbation from conservatives, most notably President Donald Trump who said he's a fan of the rapper's communiqué and new album, "Jesus is King." But, there's a syndicate of blacks who are absolutely pissed; many of whom were Kanye supporters. When asked if he harbors trepidation of alienating his adherents, Yeezy replied: "I'm only afraid of my daddy, God."
Do you agree with Kanye?
Are Democrats bad for blacks?
Watch Kanye's interview.
Share your thoughts.