R. Kelly to pay $20,000/month.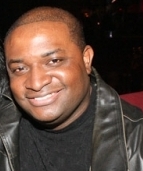 Blog King, Mass Appeal
CHICAGO — "My wallet's telling me no. But the judge is telling me yes." Even though he's incarcerated and unemployed, R. Kelly is still required to pay child support; except this time he's been court ordered to satisfy the debt in royalties. According to legal docs obtained by TMZ, a judge ruled that emolument accrued from the singer's song catalog will be garnished to recompense his ex-wife, Drea Kelly, to the tune of $20,000 per month. Kelly, if you recall, was thrown in jail a few months ago for delinquent child support. But he eventually came out the pocket.
R. Kelly Ordered to Use Royalties to Pay Ex-Wife Child Support https://t.co/fv9WDOhveb

— TMZ (@TMZ) October 30, 2019
Failure to pay shouldn't be an issue going forward because Kelly's royalties from music rights entities such as BMI and Sony continue to draw an exorbitant sum. Kelly, 52, will now use whatever funds he has left to combat a myriad of federal and state charges tied to rape and sexual abuse.
Do you agree with the judge's decision?
Did Kelly trick us into believing he's penurious?
Share your thoughts.