Eagles D-lineman threatens burglar.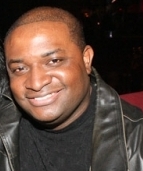 Blog King, Mass Appeal
NEW JERSEY — Law enforcement officials in Gloucester County have released the disturbing 911 call effectuated by Philadelphia Eagles defensive tackle Fletcher Cox during an armed burglary at his New Jersey residence. While on the phone, Cox told the dispatcher, "I got somebody trying to break into my house and I'm about to blow his brains out right now… He busted my door – part of my door. I have a shotgun. If he comes into my house, I have a shotgun, I'm going to blow his brains out."
The deranged malefactor, Corbyn Nyemah, busted out several windows with a baseball bat. He also concocted extensive vandalism to one of the vehicles. Following a police pursuit, Nyemah was arrested and charged with multiple crimes including burglary and criminal mischief.
Turns out, Cox was f*ckin' Nyemah's ex-girlfriend and he showed up at the property to rekindle their romance. When Cox and the thot spurned his ingress, Nyemah went Babe Ruth on their belongings.
Listen to the 911 call.
Share your thoughts.