Black cop smokes armed white lady.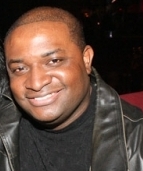 Blog King, Mass Appeal
BOSSIER, La. — The District Attorney's office in Bossier Parish, Louisiana has exonerated black police officer Patrick Edmonds Jr. in the deadly shooting of Shannon Rupert who called him a "n*gger" repeatedly prior to gunfire. Rupert, a middle-aged white woman, was also armed with a pair of scissors. The fatality transpired in a hotel lobby on October 25th. It was also captured on video. Bodycam footage shows Edmonds pointing his gun at Rupert as he orders her to relinquish the weapon. "Put the f*cking scissors down!" Edmonds yelled. "You're gonna have to shoot me n*gger!" Rupert replied.
After she calls him the N-word multiple times, Rupert "aggressively [approaches Edmonds] with scissors in hand" and he retaliates by letting his gat explode. She died moments later. District Attorney Schuyler Marvin sent Police Chief Shane McWilliams a missive on Monday to elucidate the investigation.
"Based on all evidence reviewed, it is my firm opinion that no crime was committed by the officer as his actions constituted justifiable homicide," Marvin wrote in the communiqué.
What's my take?
When descrying the video, you can tell Edmonds had a significant advantage in strength and weaponry. That's why, instead of shooting Rupert, he should've knocked her upside the head and took the scissors. Now, had it been a male assailant, Edmonds would've had every right to smoke his ass.
But the situation should've been handled differently because it involves a woman.
That said, do you agree with the DA?
Was the homicide justified?
Watch the disturbing video and judge for yourself.