Solange Knowles loses her hubby.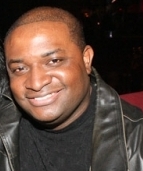 Blog King, Mass Appeal
NEW ORLEANS — Beyoncé's sister, Solange Knowles, is headed to divorce court. The 33-year-old singer and her 56-year-old husband — Alan Ferguson — have "separated and parted ways" after nearly five years of holy matrimony. Solange and Alan have known each other for more than a decade. The former lovebirds cemented their nuptials in 2014 following a conjugal ceremony in New Orleans. If you recall, Beyoncé and Jay-Z appeared as witnesses. At the time, Solange extolled her better half on Instagram, telling her followers, "11 years ago I met a phenomenal man who changed every existence of my life."
Now there's scuttlebutt she's cheating on her husband.
Alan's Viagra prescription must've ran out.
Solange announces split from husband Alan Ferguson. https://t.co/3Z1zADWCL2 pic.twitter.com/2UB5xebhKB

— Complex Music (@ComplexMusic) November 1, 2019
When asked why she's calling it quits after 5 years, Solange replied: "A n*gga ain't perfect, but I'm leaning into the fear of the unknown and all the glory and power I know exist within God and the universe's grace." Assets and personal property will have to be arbitrated.
But child support won't be an issue because they don't have any children together. Alan, a music video director, has been instrumental in the launch of Solange's entertainment métier. He directed her "Cranes in the Sky" and "Don't Touch My Hair" music videos.
A few years ago, Solange kicked Jay-Z's ass in an elevator for cheating on her sister.
Now she's doing the same sh*t.
Has karma finally caught up with her?
Share your thoughts.