Whitehead made murderous threat.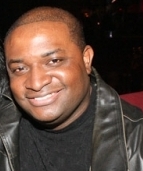 Blog King, Mass Appeal
DENVER — Just moments after his Cleveland Browns lost to the Denver Broncos on Sunday, Browns free safety Jermaine Whitehead logged into his Twitter account and disseminated a profanity-laced tirade towards fans and media members. The polemic included racist dialect and death threats. Most of the vitriol was directed towards Browns radio broadcaster Dustin Fox of 92.3 who tweeted "Whitehead's tackling today is a joke." Whitehead, who whiffed on a pair of critical tackles, got ran over by Broncos tight end Noah Fant during his 75-yard catch and run in the second quarter.
The 26-year-old veteran responded to Fox's tweet with an R-RATED commination.
things seem fine pic.twitter.com/9yhuEaUP4o

— Matt Kirchner (@MKirchner12) November 4, 2019
"Come get it in blood bitch made ass lil boy," Whitehead tweeted. "I'm out there with a broke hand… don't get smoked fuck ass cracker." Whitehead also threatened to shoot several other critics before his Twitter account was abruptly suspended. Browns officials are obviously pissed.
Browns Player Jermaine Whitehead Seemingly Threatens To Kill (SHOOT! YIKES!) A Fan Over Some Trolling https://t.co/NpUq1BMuKQ pic.twitter.com/Qj4LY96mHm

— Barstool Sports (@barstoolsports) November 4, 2019
"Jermaine Whitehead's social media posts following today's game were totally unacceptable and highly inappropriate," the team said in a statement. "We immediately spoke with Jermaine upon learning of these comments. The Browns in no way condone that type of language or behavior."
"This matter will be further addressed internally," the team added.
Whitehead was waived shortly after sending the tweets and his NFL career appears over.
Did he deserve to lose his job?
Is there too much pressure on professional athletes?
Share your thoughts.