Winslow pleads "guilty" to rape.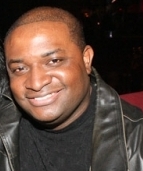 Blog King, Mass Appeal
VISTA, Calif. — Kellen Winslow Jr. accepted a plea deal on Monday that spares him the likelihood of spending the rest of his existence behind bars. While clasping a green paperback Bible, the former NFL tight end pleaded guilty to purloining coitus from an unconscious 17-year-old girl in 2003. Winslow also confessed to raping a 54-year-old hitchhiker. In addition to those crimes, he masturbated in front of a 77-year-old woman at the gym and he sodomized a 59-year-old vagrant. Winslow is young, rich and many say he's handsome.
Yet, he's out here pilfering vulva from homeless, middle-aged dames.
Not a doctor, but sounds like CTE. In exchange for admitting culpability, Winslow will serve between 12 to 18 years in prison and he won't be retried on a sextet of felonies that include sodomy, kidnapping, forced oral copulation and two counts of forcible rape in San Diego County Superior Court.
Those charges, had he been convicted, would've sent his pretty ass to the penitentiary for life.
Winslow appeared to ruminate over his decision prior to accepting the indenture. He even asked the court for more time as he pondered his options. "I'm sorry. I'm just not thinking very clearly," he told the judge. Prosecutor Dan Owens lauded the witnesses for eschewing trepidation to testify.
"Each of these victims, they didn't try to come out here in order to try to frame Mr. Winslow," Owens said. "The fact that they had that courage to come forward and speak with law enforcement and to testify to all the things that he had done while facing all these cameras, I think it was important to me to make sure that the truth was heard, and it was important to me to make sure that he was held accountable for each one of those crimes."
Winslow's father, Kellen Winslow Sr., yelled at Owens prior to opening statements which prompted the bailiff to remove his black ass from the courtroom. Winslow's attorney, Gretchen von Helms, argued that coition was consensual in each matter. Do you agree with the punishment? Is 12 to 18 years satisfactory?
Share your thoughts below.