Bad Boys For Life trailer two is out.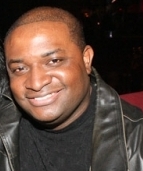 Blog King, Mass Appeal
MIAMI — On behalf of Sony Pictures, Will Smith and Martin Lawrence have released the second trailer for "Bad Boys For Life" which is scheduled to hit movie theaters January 17, 2020. The 2-minute clip opens with narcotics detectives Mike Lowrey (Smith) and Marcus Burnett (Lawrence) howling the chorus of "Bad Boys" before going rogue in an impetuous high-speed chase in Lowrey's sports car. "Get me the f*ck out of this car," said an enervated Burnett.
Joe Pantoliano returns as Captain Howard but the rest of the cast has been completely revamped. There's no Gabrielle Union from what I can tell. When it comes to optics, Lowrey looks pretty damn good for a 51-year-old man while Burnett, 54, has become pyknic at best.
Both are in the midst of a midlife crisis as they contemplate retirement.
Again, "Bad Boys For Life" will hit the big screen on January 17th.
Watch the new trailer.
Share your thoughts.